Detect bad Web experts and smoke sellers! By asking these simple questions, to designers and Web design studios, you will know perfectly what you need and want, you can compare the different offers quickly and identify which is the best option for your business and future Web page Let's go there!
A Web page has already become something optional for any company, to be the commercial base for the sale of its products and services; the center of all its internal systems and commercial actions.
That is why for many people the creation of a Web page is one of the first steps when creating a new business. Maybe you are at that point now? In that case, our congratulations; It's a magical moment 🙂
But it is precisely when you are looking for a Web design company that you discover how difficult this process is, right? There is a Web design company in almost every corner, they all look the same! And they speak in a language you don't understand! SEO, Adwords, CMS, WordPress, SEM, Analytics…
Source: Ravsan Media Solutions
What madness! How to understand them? How to know what you really need? How to compare offers? How to recognize the best option for your project? How to negotiate with them?
Many doubts in the head and all this with the fear of having the certainty that a bad choice will waste your time and a lot of money… What a stress!
That is why we are convinced that this article was very necessary 🙂
After more than 10 years accompanying all types of businesses in that process, from Webchefz we want to help you, finally, choose us or any other company; because we are not the ideal option for any Web project. It is logical and we know it!
Our commitment to you during this guide is to offer you impartial help and assistance during the difficult process of choosing the best designer for your website.
You will need to learn some basic knowledge, very simple you will see, to know what to ask and demand from the Web design company before hiring anything and making some decisions before creating the web. This will allow you to evaluate your answers and make a wise decision of who is interesting to work with and who is best avoided.
The ultimate goal is to choose a design company with the complete assurance that it will deliver an optimal Web solution that covers each and every one of your Internet business needs.
1. What other web projects have you done?
The best way to evaluate any web designer is to see his work, those projects in which he has worked. So you can check if what you have been immersed in is of interest to you and, best of all if it suits your needs. Value your style, your design and, above all, the results.
Questions for those aspects that have managed to enhance each of the projects: the best of the presence on the internet, improvement of the brand image… And even, why not? If you see it necessary, ask for testimonials or references for your work.
There are many projects in which we have worked throughout these last years. Here you can see our latest works.
2. How long will I have my website?
The answer must be solid and serious. The company must offer the maximum commitment to meet the deadlines and development time. In our case, in just ten days you can have your website.
But in this process, you also have to make sure the material that you must deliver for the development of your website. To speed up the entire process, make sure you have all the necessary material and, above all, to make it arrive on time. Normally, do not start work until you have all the material collected.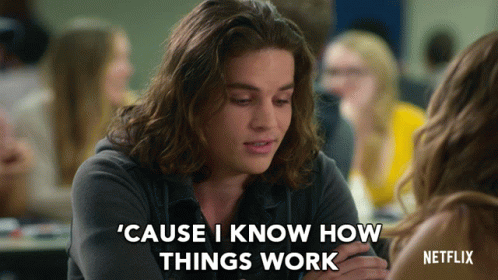 3. Can I meet the team that will develop my website?
The best guarantee for your project is to have direct contact with the designer of your website. It is important to know the team that is going to focus on optimizing your project. First hand, this is the deal with the client.
Make sure you can maintain personal contact with the person in charge of the design of your website, and you are going to comment on very specific topics with those people and the best option is to be able to maintain contact without intermediaries.
What better way to understand each other than to deal with the professional who dedicates all the necessary time to your project.
4. Is there any part of the project to be outsourced?
Mind you, there are many companies that, in the absence of personnel, are forced to hire external agents for certain phases of a project, especially if it has certain special characteristics.
In addition to web design, our team is made up of different design and digital marketing professionals, so the service is carried out completely internally. We take care of everything.
5. How are we going to be in touch? And how often?
Each web design professional has a different way of contact. This does not mean that one is better than another, but what is clear is that it is necessary to involve the client during the entire development process.
By email or through the landline of the office, so we can be in touch while we are dedicated to the design of your website. You will always be up to date with the evolution of your project and we keep the contact channels open to include any suggestions or proposals that you want to make.
6. If you use WordPress, do you use a predesigned or customized design?
When designing with WordPress, the designer can take a DEMO of the thousands that exist and then enter your texts and your photos, but we do not use that methodology but we make custom designs  for each client since you will surely know that you almost never fits the content of the client with the DEMOS and then they are not as beautiful as they seem 
The main difference is the cost because a custom design makes the project more expensive by having to spend more hours but the result is much better. If you are looking for a unique website, we will work to personalize your brand and create a personalized webspace.
You will achieve a practically unique design at a very competitive price. Sounds good right?
7. Will it be an easy-to-use and self-administered website?
You are looking for an easy-to-use website for any user, and of course for you too. The objective is to achieve a website that achieves the results demanded by the client and, in addition, that it is easy to handle once it is delivered.
Do not worry, you can handle it yourself as we always use  Elementor for our designs, which ensures easy editing of them.
8. How will the SEO positioning work be? And local SEO, will it be optimized?
Source: PostCron
Getting your page to appear well positioned on Google is key to the proper functioning of your website. What is the point of a project that nobody will find? For this, it is necessary to optimize different aspects: design, web structure, content marketing… The visibility of your business is guaranteed. How?
We take your website and improve those factors that Google takes into account to position, strengthen your brand image and make it fly for Google to raise you in the rankings.
In addition, in the case of local businesses, you will get it to appear among the top search positions, which will be vital for the good development of your business. If your page is well optimized in local SEO, users will find you in the blink of an eye 
9. How are we going to define the objective of the web? How will we achieve conversions?
Let's start by the beginning. Conversion is that action that we want a user to do on our website: subscribe to a newsletter, download the catalog, make a purchase… Once we have this clear, how will your website achieve it?
First, you must define the real objectives of your business and the conversions you want to achieve with the launch of your new website, which will be based on your budget and the type of company.
And finally – this is where the web designer comes in to play – since you will have to design each page to achieve that unique goal that has been set.
10. Is the web hosting and web domain service your own? Or is it external?
Good question. This is a key aspect of the transparency of the web design company. Our clients are the owners of their accommodation from the beginning. Without trap or cardboard. The accommodation and domain will be all yours, in no time you will be "tied".
So, in case you want to change your hosting provider or web designer, you won't have any problems. The accommodation and domain belong to our clients and they are the ones who decide what to do with them in the future.
And without a doubt, because we advise and inform you about which accommodation is most recommended in your case. We will give you the best option for you.
11. Should I submit all the texts and photographs for the web?
It is not surprising that the development of a web page is delayed because it is pending the delivery of texts and photographs by the client. First of all, you have to take into account the time it takes to write the content to upload on the web, as well as the images you want to show.
A successful website is also one that communicates effectively. If you need a complimentary service, we put at your disposal the best copywriting to get customers through communication.
And as for the photographs, all marketing reports indicate that using real photographs of the company is the best way to communicate with web users and also what the best conversions achieve. Other times, depending on the profile of your company, we may have to use image bank images and that is what we take care of.
12. What security measures are going to be taken with the web?
If the corresponding security measures are not taken on your website, it will be a matter of time before it ends up being infected, hacked and losing all data. Better not to imagine it!
As we commented in another post, with taking certain security measures your website will be fully protected, without the need to perform infinite actions, therefore those same measures of the post are those that we apply with our clients. You will have your website with all security guarantees.
13. Once my website is launched, will I receive support when I need it?
Surely once published the web you get doubts and how to use the services offered by the web. It is important to choose a web designer that offers a guaranteed support service. Do not worry!
Once the web is delivered, you will receive first-hand all the necessary explanations to know how to manage your newly launched website. But not only that, if you want to focus on your business, we will deal with all the technical aspects of your website as well as keep it updated and secure.
14. What happens if you disappear in the future?
We know that companies arise and disappear, unfortunately, it is increasingly on the agenda. But these types of circumstances do not influence your project at all. You can be calm, you will have the maximum guarantees. How?
Very simple, all the services related to your website will be directly in your name and you will have all the access codes: web domain, web hosting, content manager… Don't worry, you are the only owner!
15. What is the total price? And the payment terms?
And now, we talk about money. You need to know the total cost of your web project with all the aforementioned aspects. Of course! Hence the post we linked to you 
But normally each budget is tailored, as it will depend on the services to be contracted and the size of the project. Do not hesitate to ask for a personalized quote adapted to your needs. Of course, it is important that you have very clear payment conditions, and that these adapt to your economic needs.
Conclusion
Let's be honest, there are many " pirates"; self-proclaimed companies "experts in Web design" taking advantage of the great demand that currently exists for this service.
Following our guide, you can go with an eye and see them coming from afar.
Not all Web designers are the same, quite the opposite! So inform yourself well and ask many questions, all those that are written here and any other that comes to mind, before making any decision.
All with a single objective; have a complete security and all the guarantees that your future Web page will not only be "beautiful", but it will be a profitable commercial investment for your business that will generate conversions: quality contacts, real prospects (leads) and, ultimately and most importantly, loyal customers.
We hope you find this guide tremendously useful the next time you speak with a possible designer for your future Web project. Good luck with your project!