2020 is the year expected by all. Consumers look forward to this new year. This has been demonstrated in the different surveys that have been carried out in recent years: There are many expectations set in this year. It is not exaggerated at all, since many of the technologies, which have been maturing so far, will finally be fully ready to be part of our lives. You are ready?
Thanks to voice search we can talk to our mobile phones. We interact with all kinds of devices, as every day as the fridge and from an App. Artificial Intelligence collects information and learns from everything around it, to give us the best customer experience. We assist in the democratization of programmatic advertising, including on Television or Radio. These and other trends are what we will see in detail in this article.
Do you want to know what are the marketing trends for 2020?
The Marketing industry is evolving very quickly, thanks to the support of technology. The fact that had not happened in the past, where marketing depended on trends more related to creative currents and as much of the small variations over the years of the more conventional media.
Technologies such as blockchain, artificial intelligence AI, or Big Data have become essential for Marketing. New ways of how to apply these and other technologies to Marketing and Advertising appear, although we can hardly imagine what they will be in the future.
What is your marketing plan for 2020?
Do not miss these 5 marketing trends for the next 2020. The future of your brand, of your company or organization of any kind, has to be perfectly aligned with the new technologies and devices that are now always connected, new customer behaviors, the paradigm shift of the more traditional media, but especially with your own goals, never losing sight of what your competition does. Do not stay behind and find out what will happen in 2020.
1. Where is the trend in Digital Marketing?
Marketing in 2020 will be mostly Digital, so far there is nothing new. In a few years, Marketing and Digital Marketing will be synonyms, it is not necessary to give this science any surname to refer to what is online marketing.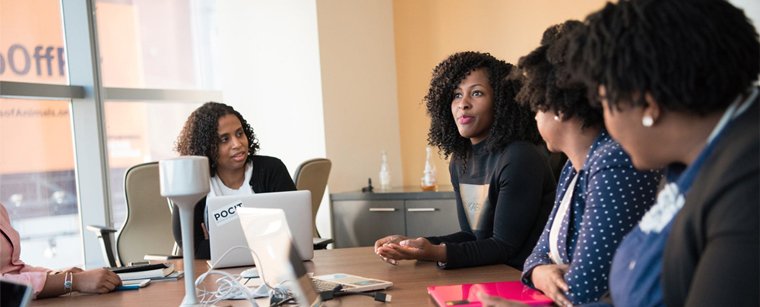 There are a number of trends that should be highlighted and that you can start-up in your organization, as a starting point in your Digital Marketing Plan:
Smartphones and Mobile Applications: Means of communication within the digital par excellence. Very related to Iot or programmatic advertising. If our users are constantly hooked to the mobile, the Brands will also have to be there.
New Technologies: OTT over-the-top platforms, connected televisions, new ways of talking with our devices (voice searches) or artificial intelligence that wants to offer tailored content, are just a few examples.
Video Format: Among the multimedia content, it will be the protagonist, why? Every time we read less, we are more comfortable, we look for entertainment, effects that texts or audio cannot give. The quality video is especially important for next year.
Social Networks: 2020 will not cease to be a trend, like the rest of the years, social networks. Each time they are more different from each other. Facebook is left behind and Snapchat is no longer new, it is part of the past. Now what? Social networks are not so much to know the details of the life of our circle of friends, family or influencers. The use of the Networks as demonstrated by different studies have become another way of entertaining together with your friends. This gives us a clue as to how Marketing in Social Networks should be, or in Marketing in general: the keyword is in entertainment.
Branded Content: Entertaining content, Brands that support incredible feats, anonymous protagonists who give life lessons. That is branded content. Next year we will attend a change in how the Brands approach their customers, hiding behind extraordinary experiences.
Programmatic Advertising: It is not something new, but if it is true, that the year 2020 is going to be a year where we will see how companies of all types, regardless of size, will use this way of appearing in premium digital media, at a lower price than usual. Advertising that we will not only be able to see on a web page: programmatic advertising on television.
Before, only the big brands could afford to make the advertising more effective. As a television ad broadcast on a national network before a maximum audience program. Now it is not so much, it has changed, mass media lose effectiveness and instead gain digital media such as Social Networks, which are available to everyone.
We are before the democratization of advertising in mass media. Advertising has changed, but above all the definition of mass media has changed.
Today, all digital marketing focuses on mobile phones and their applications. The demonstration that this is so, is how Google does not take into account the websites as they are shown on a PC, if not exclusively on a mobile phone.
In the future, this trend will continue, but the greater emphasis will be placed on the use of technologies such as artificial intelligence.
Machines that learn who we are, where we are, what we are doing, and more importantly, that they will predict our behavior, what we are going to buy. This involves analyzing search engine queries, interests, tastes, geolocation and even knowing the emotional relationship with a particular product. They will recognize our faces in photos and videos, they will know if we are sad or happy. We will talk to them and they will talk to us.
2. Artificial Intelligence in our pocket.
The last industrial revolution is supported by artificial intelligence. AI is the most disruptive phenomenon of our time. I am sure that AI will be a trend for the next 10 years, not so much the concept, all or almost all of us have heard about it, but the applications that will reach our daily lives thanks to this technology.
3. CX Customer Experience: Again it is a marketing trend
At Webchefz we firmly believe in the Customer Experience as an agglutinating element of each of the marketing and communication actions, also of customer service, returns, etc. In short, of all those points of contact that the client has with our Brand. From the moment you discover us, until you recommend us, use our services, unsubscribe or telephone our company to request information. It is all part of the customer experience, including user experience or UX framed in their behavior with digital media.
It is true that, as we said, the Customer Experience goes beyond Marketing, but many times it is indeed the CMO Chief Marketing Manager who is responsible for its definition and to ensure its implementation, control, and monitoring. I understand that it is because many times the Customer Experience is confused with the User Experience, which makes sense since the Customer Experience is increasingly given on the internet.
Customers want to interact with Brands. Thanks to Social Networks they have it very easy. They don't want to talk through ads, telling them what they have to do or buy, they want to be treated by you. Let them be heard and taken into account.
Even that they are allowed to co-create the products and services of the Brands. How there are multiple examples in graphic design or initiatives such as Starbucks that creates new products at the request of its consumers.
4. Micro-Segmentation vs. Mass marketing
When we talk about micro-segmentation, we should not only from Marketing, take into account the profile or buyer person, in a more or less sophisticated way, to adapt content or the ads themselves to the user. Having the possibility as we have already seen in the Emotional Intelligence section, to adapt the ad, once they have recognized us, be it our face, car or any other identifying element, not only of our own identity but of some element That is sufficiently enlightening of who we are, of our tastes and interests, whether or not we have a family. Information that once processed, try to predict our future purchases, either because they are already on our wish list, or because the ad causes it.
It is decisive to offer the best customer experience, focusing on the user experience, as we have indicated in the previous section. Digital is increasingly important, regardless of the sector or product or service offered by our organization. Becoming increasingly more decisive, susceptible to improvement within the customer experience.
Marketing today is going to offer the most relevant and relevant content for a person, at a given time. For this it is decisive, artificial intelligence, which recognizes us, pays attention to us, understands us when we speak to it, knows how we feel and where we are. How do the apps on our mobile? Netflix or Amazón learn to take into account our behavior outside and within their systems, showing us what we like, defining our preferences and predicting our future actions.
It is about predicting the future, the next step that the client is going to take, their behavior, helping us to better understand the customer journey or way to the purchase. Necessary to offer the best customer experience.
For this, we have more and more sources of information, big data that will help us predict the future. Information that comes from so many places. For example, from IoT internet of things that speak to us among many other things, what devices, what things we use in our day to day lives. Gartner predicts that there will be more than 26 billion connected devices by 2020. IoT is a huge network of connected devices that share numerous types of data.
Throughout this system, data is collected on related devices and in general in other information silos. In addition, the Internet of things implies a permanent connection to the network. This increases the requirements for security, confidentiality, and speed. Therefore, Blockchain technologies are one of the best solutions to meet these new emerging requirements.
Blockchain: Safety and Speed
This technology has already passed the test of time and is a revolution within organizations. It is increasingly integrated into different systems. Secure user identification, smart contracts, secure registration, smart storage, decentralization.
The blockchain helped save a ton of resources to ensure the protection and effectiveness of a company or service. Therefore, both world GDP and the individual development of each organization increased. Every year, more and more companies use these technologies.
As far as Marketing is concerned, I am sure that much remains to be discovered regarding all possible applications.
One that is already underway, aims to protect the ownership of the contents so that it safeguards all its rights and payment for use is possible, if necessary. Since Inbound Marketing was born and the attraction of customers through content, protection against theft, whether texts or audiovisual formats of any kind, is a growing concern among authors.
5. The democratization of programmatic advertising
Given the latest research and analysis, it is estimated that more than $ 46 billion will go to programmatic advertising in the United States this year 2020, being 86.2% of all digital ads.
The programmatic channels have been for what we have in this year 2019 almost a third of the ads in digital video format. A proportion will increase to 80% in 2020. As the investment in over-the-top OTT and CTV connected TV grows, this data will continue to increase.
By 2020, almost 90% of all mobile ads will be made through programmatic transactions, driven by increasing investment in social networks and efforts to bring programmatic marketing into mobile apps.
What is our conclusion?
Conceptually all trends are aimed at offering the best customer experience. Technologies, devices, algorithms, contents, responses… everything has to do with the desire of the Brands that their customers are happy, and with it get close, be where the customer is, to buy, again and again, to recommend the product, that speaks of us in the Social Networks.
For this, artificial intelligence becomes especially important, learning what we like and what we don't, when we buy and where we are. Interpret what we say and what we do, to offer us the announcement of the most relevant product, with more purchase possibilities, for that particular moment, since the wishes of the customers are very volatile and speed is a very important factor in Advertising.
That is why everything must be done in milliseconds, here the programmatic advertising is the protagonist, making the purchase and sale of advertising in real-time more effective. The advantage for the consumer is none other than having the announcement of what he has been looking for a long time. It is still another way to tell the customer, buy at once! which technically has the name of re-marketing.
No one escapes it as a conclusion that digital is not a trend, it is a reality. That every year the advertising expense for Digital Marketing increases and the rest of the media decreases, such as Television and Radio or newspapers, it is not a surprise either. Our children are permanently hooked on mobile and not on television. This is what has changed the advertising paradigm.